Looking for pretty Valentines Day lingerie?
Whether or not you believe in celebrating Valentine's Day at all, it's always nice to throw on a little sexy something for yourself that feels like a very intimate secret someone would be oh-so-lucky to take part in.
Cosmopolitan scoured the Internet for the best, flirty, and size inclusive little numbers to throw on not just on Valentine's Day, but whenever you damn well feel like it.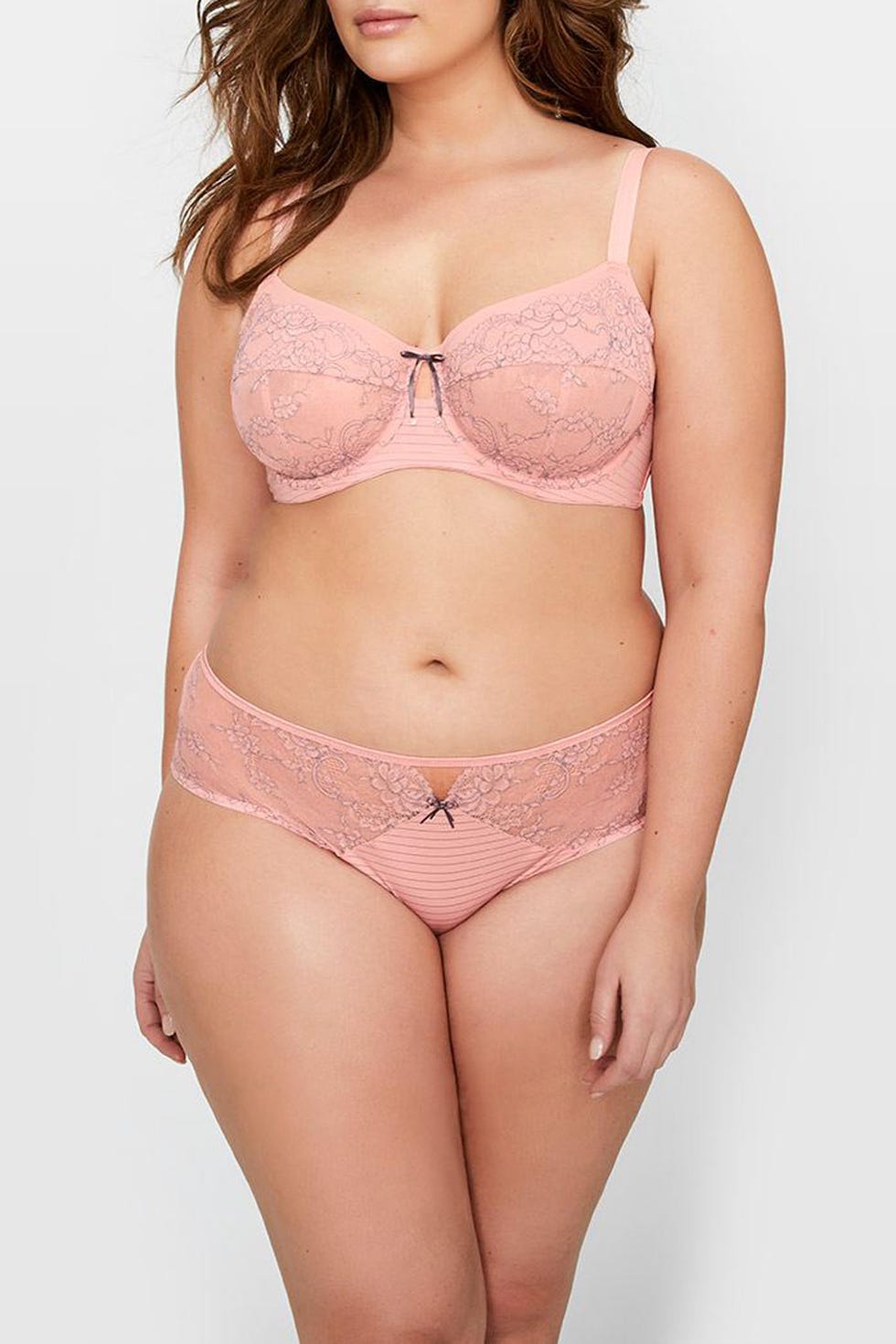 The sweet pink and purple color combination is almost modest, until you see the saucy cut out on the bottoms.
Ashley Graham Lace and Striped Fatal Attraction Bra, ADDITION ELLE, $60
Ashley Graham High-Cut Panty with Lace & Stripes, ADDITION ELLE, $30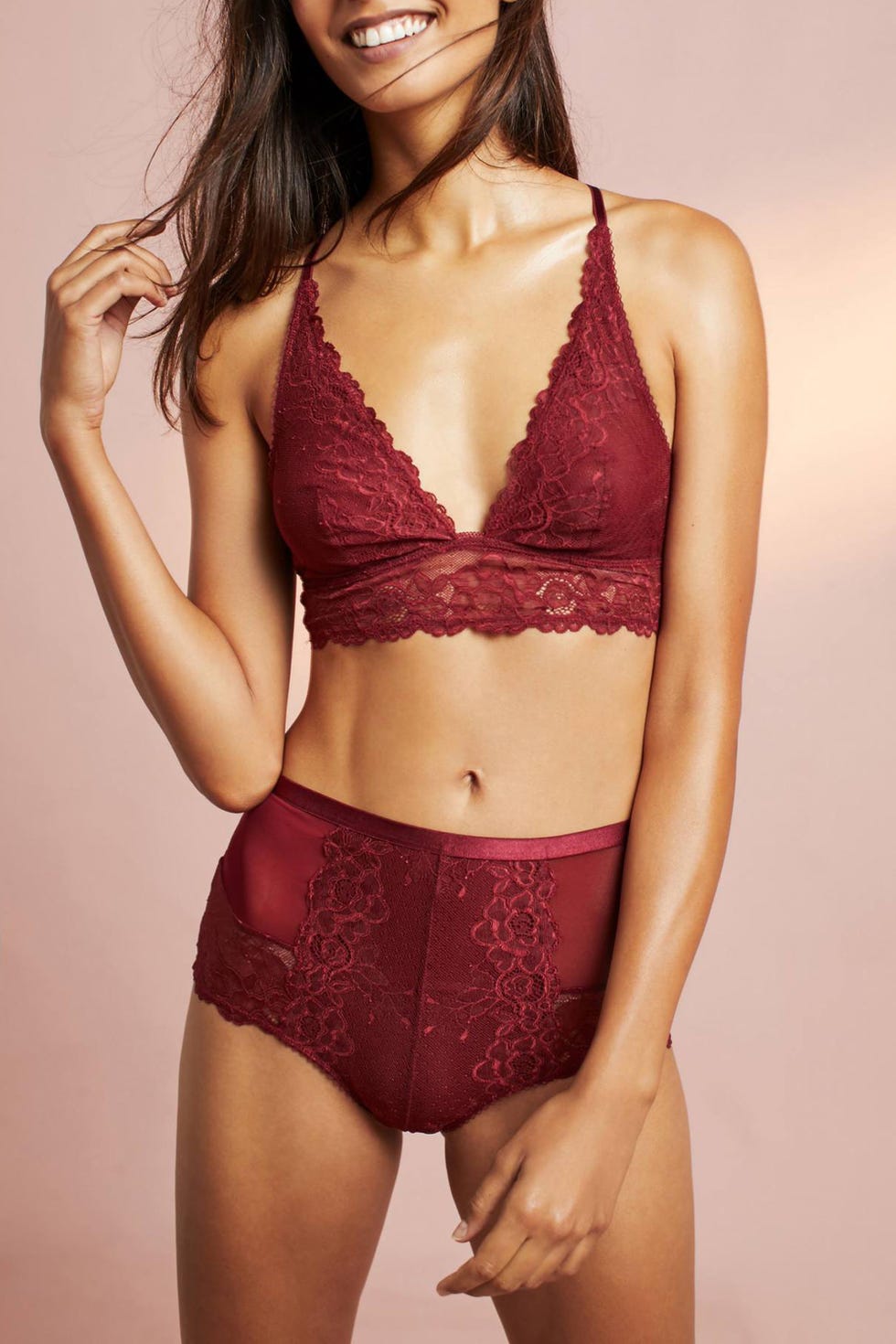 Sultry in burgundy! The bralette type and high-waisted bottoms make this look ideal for some glam lounging.
Lace Bra, FLOREAT (Available at Anthropologie), $40
Lace High-Waisted Bikini, FLOREAT (Available at Anthropologie), $30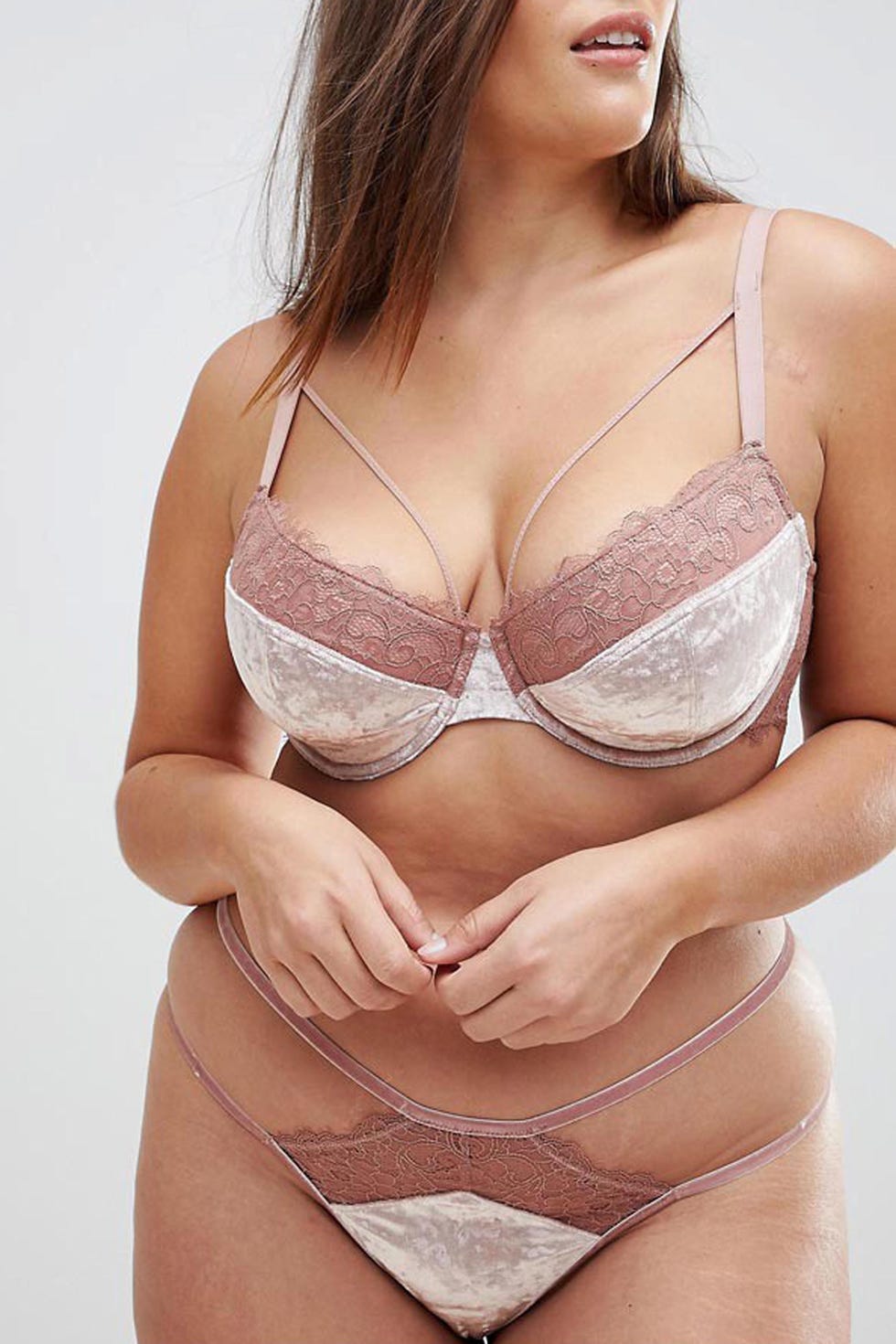 The strappy designs kick it up even further on this uber sexy set. Get to feeling yourself right away even before Valentine's Day.
Vedette Velvet & Lace Padded Bra, ASOS, $35
Vedette Velvet & Lace Thong, ASOS, $16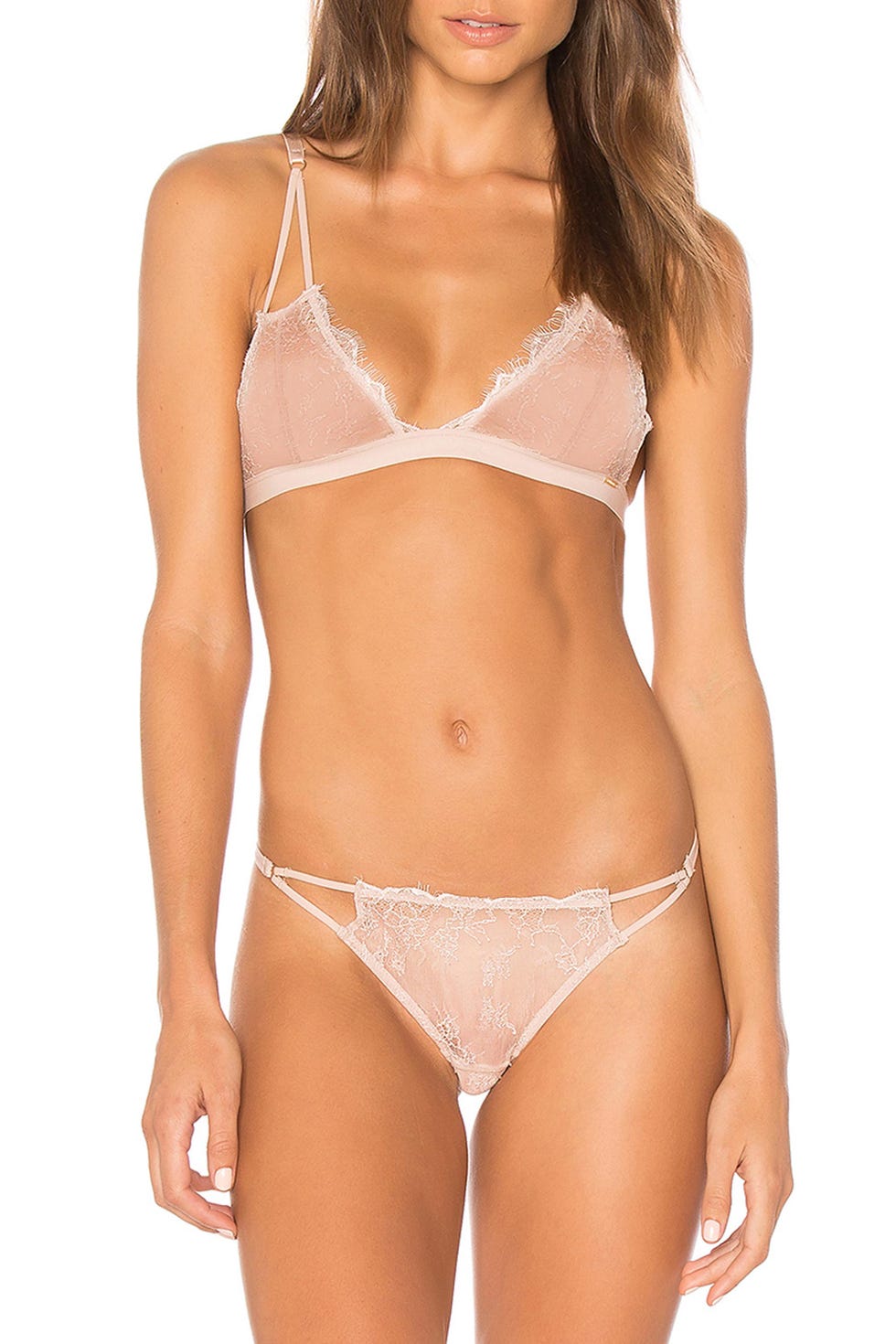 While this set may seem too slinky to wear on any other day out, rest assured everything's where they're supposed to be as the double straps ensure maximum support for your girls.
Lyra Soft Bra, BLUEBELLA (Available at Revolve), $48
Lyra Thong, BLUEBELLA (Available at Revolve), $20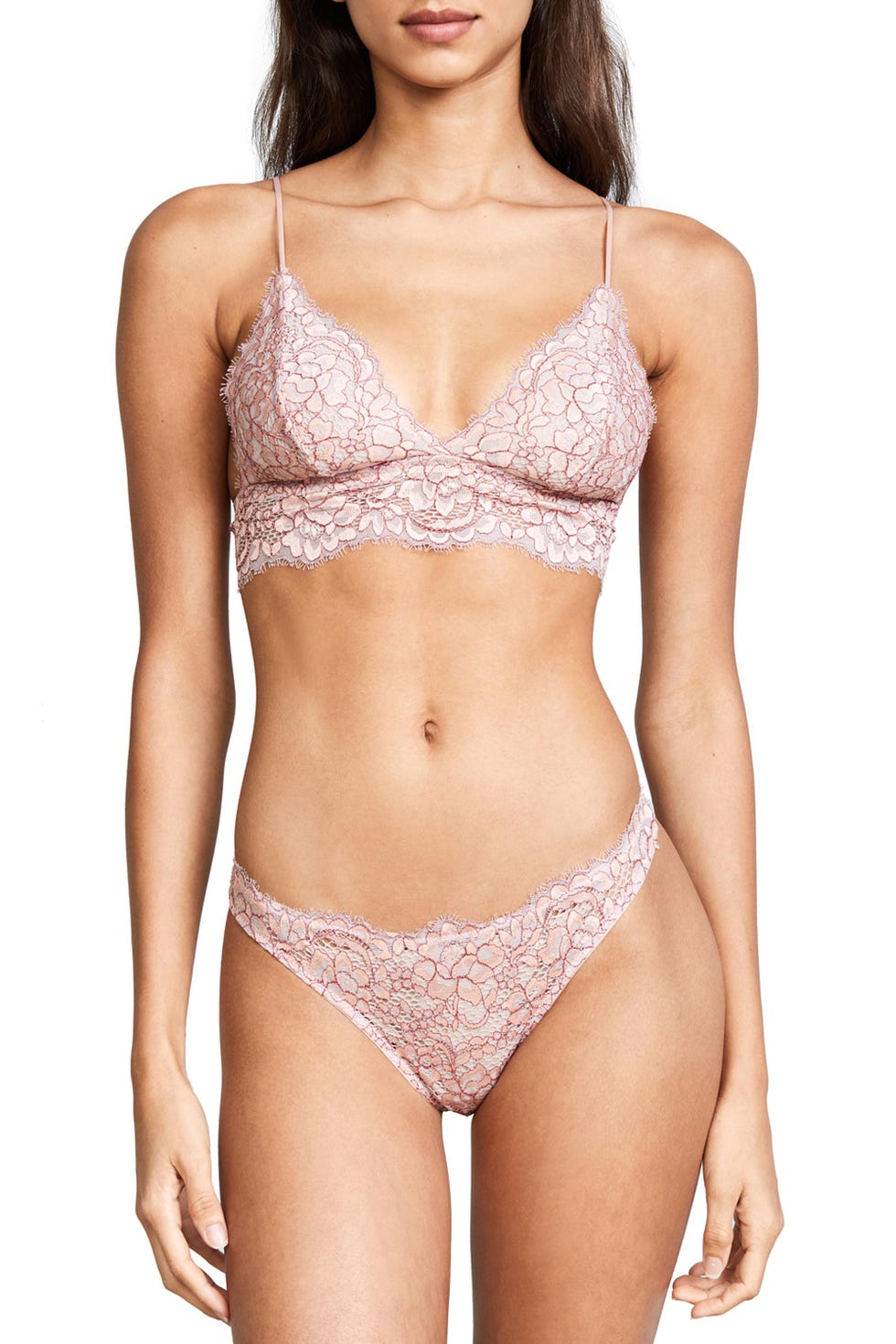 This set reminds us of flower petals strewn artfully across the body, American Beauty style. Plus, this set does away with frustrating clasps that can dig onto your back.
Pret A Porter Bralette, COSABELLA, $69
Pret A Porter G-String, COSABELLA, $25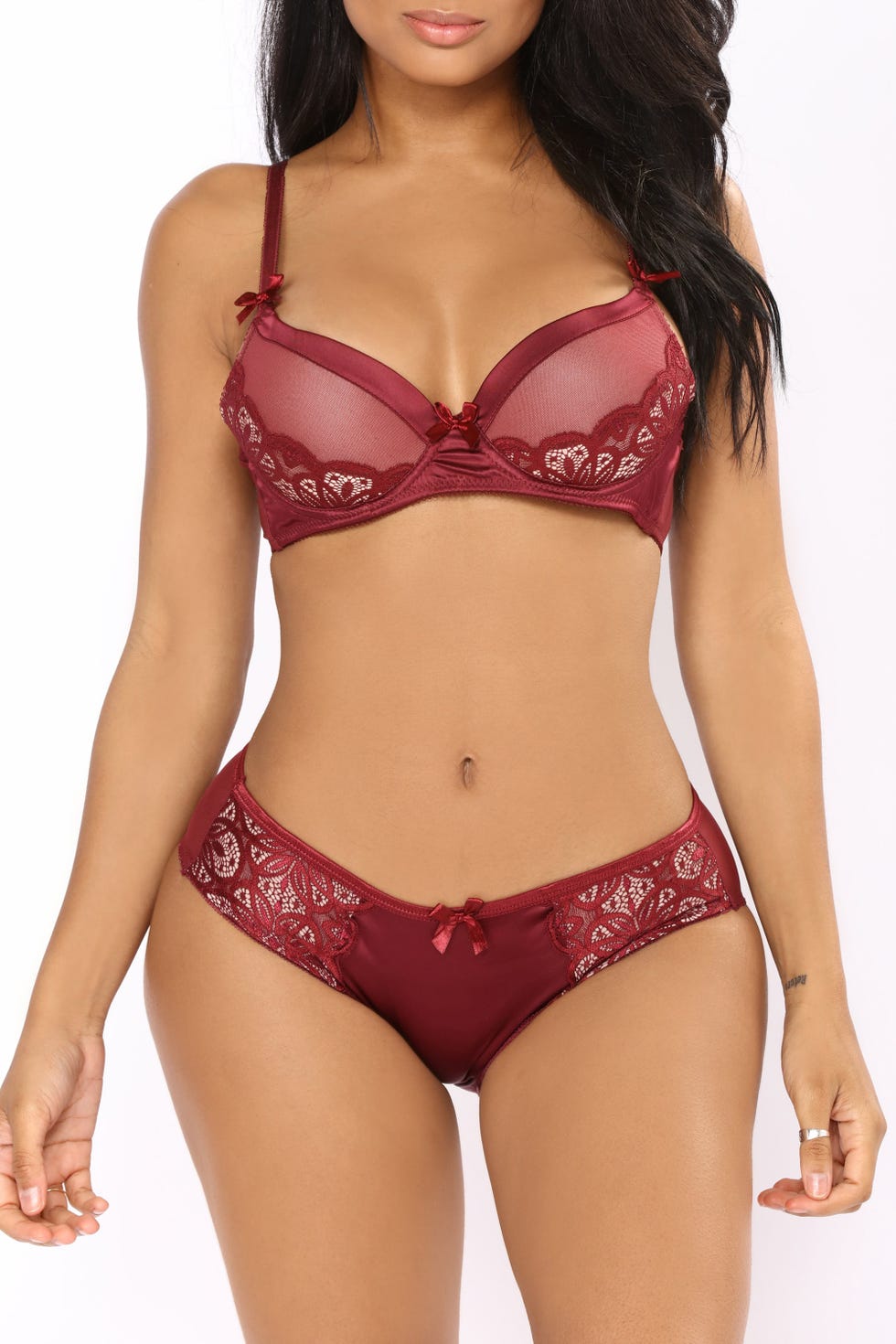 Cardi B. sings all praises for Fashion Nova, and with this flirty wine set and it's adorable but grown-up looking bows, it's easy to see why.
To Be Loved Bra And Panty Set, FASHION NOVA, $18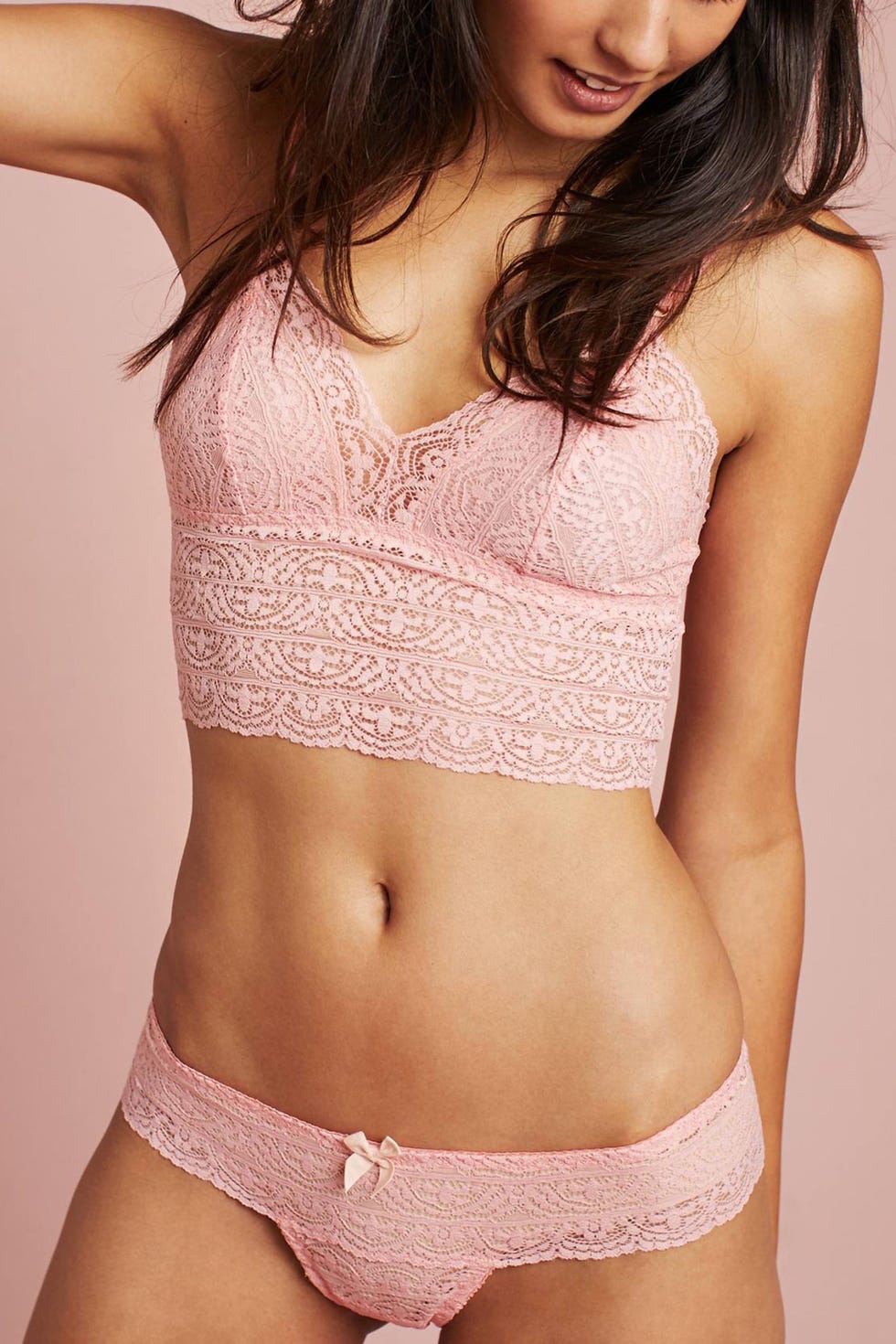 Perfect for a chill day in watching movies and eating snacks, this relaxed adorable number screams 'comfortable,' but not in the raggedy, sweats-all-day type of way.
Hankering for more designs? Head on over to Cosmo to peep more of their selection here.