As expected, the Grammys delivered memorable performances from all our favorite artists of the past year, and alongside the talent was the looks that were delivered.
From Beyonce, Lorde, to Lady Gaga, the stars came to serve, and of course Bajan beauty Rihanna was not one to be left behind.
She stood with Humble rapper Kendrick Lamar as they accepted the first win of the night's ceremony, for Best Rap/Sung Performance, for their collaboration, "Loyalty" on Lamar's album critically acclaimed album DAMN and damn did she look amazing in head-to-toe chocolate colored patent leather, curls out and free, and with sky-high heels of course.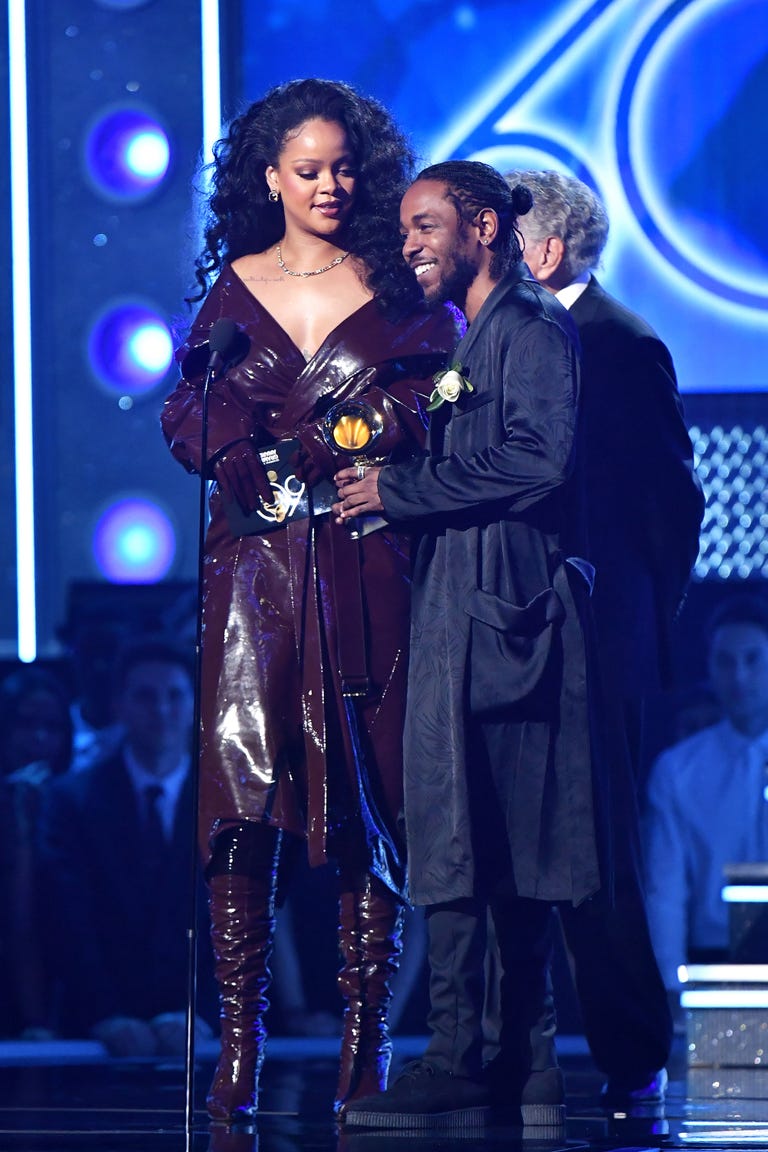 As if she didn't look amazing enough, her performance of Wild Thoughts with DJ Khaled and Bryson Tiller bought out a fiery, body hugging red number that had her moving and grooving elegantly, on beat, and most importantly, our girl looked comfortable.
Now, apart from their amazing performance, people had the gall to say something about Rihanna gaining some weight and looking thicker than a Snicker. What is your problem?
According to Bustle, fans on Twitter have posted that they suspect Rihanna is pregnant (which we won't post here because you don't need that garbage) with some even going as far as putting up polls.
"This was far from the first time that fans have assumed that Rihanna was pregnant based solely on how she looked, and it goes without saying that judging a woman's body is always a tone-deaf move. And yet here we are, with many fans doing just that," Bustle reported.
Honestly, is it somehow so offensive for a woman's body to change over the course of a few years? As an entertainer, it's Rihanna's job to rock the hell out of performances and sing like we expect her to, because we buy her music. She dances like no one's business, so why is the focus still on her weight and speculation on how she gained it?
Sis is eating good for sure, and living a life well deserved, so maybe we can all just not wonder why she gained weight and be here for what is being served?
"It's a gross but true fact that some people don't seem to be able to look at Rihanna without policing what her body could, should, or does look like," added Bustle.
It's 2018, and it's  time that we learn that even worldwide- known celebrities and artists, who may seem superhuman and flawless to us, are just people too; and like what we would like our own normal, everyday peers to do, they too would like us to lay off their bodies and focus on the art.