In a hilarious and somewhat genius marketing move, Momager extraordinaire Kris Jenner 'hacked' the Kylie Cosmetics Instagram page to promote her makeup collection with the company belonging to, you guessed it, youngest daughter Kylie Jenner.

And here's another teaser on the temporarily defunct Kylie Cosmetics (now Kris Cosmetics) Twitter page:
Hey guys.. it's me! and oh, my collection drops on Mother's Day. pic.twitter.com/OuUTqfDLb9

— KRIS COSMETICS (@kriscosmetics) May 8, 2018

Buzzfeed obtained shots from the makeup company's Instagram story, and we can see Kris doing what Kris does best: werk.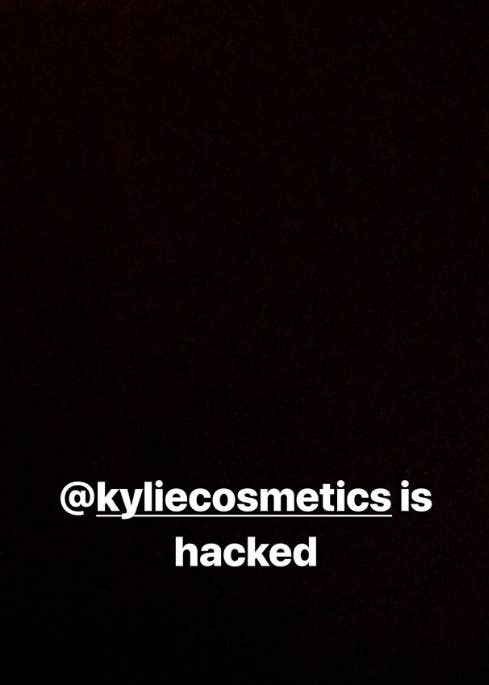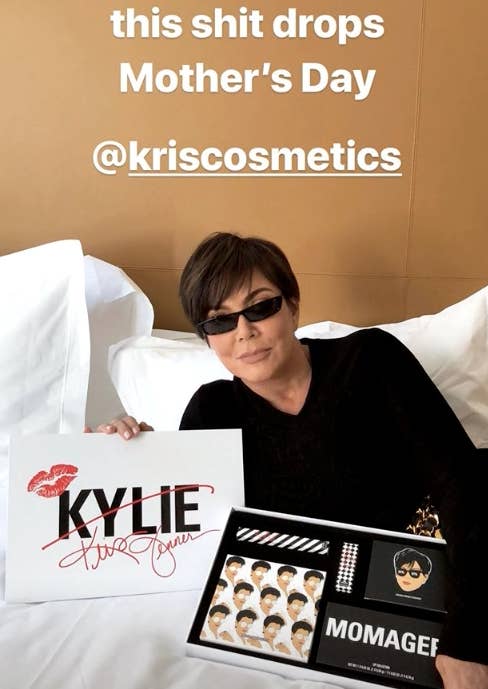 We spot a Momager palette in there, and chic black and white packaging. You can still view the stories on the former ("Only for a little!") Kylie Cosmetics Instagram under the KRIS JENNER name on the Highlights section.
Already, people are looooving it:
I have one word for tonight- @kriscosmetics !! Can't wait to order the whole bundle 🙏🏻🔥🤩🤩🤩

— AlinaGIFT (@AlinaGift) May 8, 2018
Okay the @kriscosmetics collection looks AMAZING! I want ALL of it 😍😍😍😍😍

— Jessica Andrea (@itsJessAndrea) May 8, 2018
when I tell yall I NEED the momager collection by the entrepreneur queen @KrisJenner I'm so serious, this is like the best collection yet @kriscosmetics !!!!!

— chloe (@chlopjones) May 8, 2018
What's even more ingenious though, is that Kris took her sweet time in letting us know that the palettes are all her: the names are from her memorable (not to mention GIF'd as hell) lines.
My face palette is called "You're Doing Amazing Sweetie!" 🙂 🙂 Xo https://t.co/B7zkyZfyva

— KRIS COSMETICS (@kriscosmetics) May 8, 2018
Living for this @kriscosmetics @KylieJenner @KrisJenner collab. Honestly my favorite she's ever come out with. Partly, because the names of everything are hysterical. "your doing amazing sweetie" face palette with "your sister's going to jail" highlighter is TOO. GOOD.

— Carleigh Gierhart (@carls_suzanne97) May 9, 2018

The collection drops on Mother's Day.